Paintless Dent Repair at Tri's Dent Care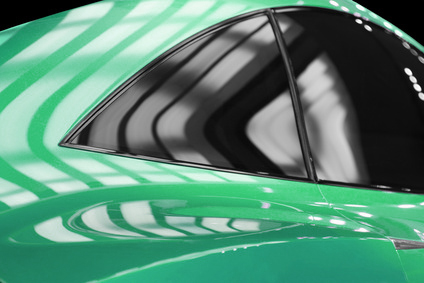 Paintless Dent Repair, or PDR, is a highly skilled process in which minor dents, door dings, and hail damage are removed from an automobile's exterior using no body fillers, no sanding, and no paint. PDR maintains the vehicle's factory finish, avoiding costly depreciation and the time-consuming nature of traditional body shop methods. PDR is 100% insurance approved and the number one repair method for automotive hail damage nationwide.
PDR involves custom-designed hands tools applied to the underside of a vehicle's sheet metal panels, reworking it back to its original form. Paintless Dent Repair is not only more efficient than conventional body shop methods as it cuts repair times in half, but superior in quality with no need for paint matching or blending. PDR is the only environmentally friendly auto body repair option.
#1 hail repair method, and repairs are permanent.
PDR maintains the original factory finish of your vehicle.
Paintless Dent Repair takes years to learn, and qualified trained technicians.
This is an art, and choosing a PDR technician should always come first before a body shop.
Contact us at Tri's Dent Care to learn more and schedule your service appointment today.